Give your opinion with Emapic
Emapic tries to facilitate the representation on maps of the knowledge, opinions and feelings of the citizens worldwide, respecting the privacy of their personal details.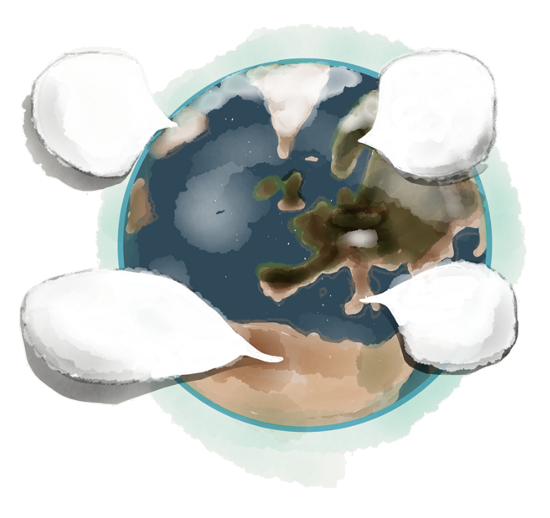 ---
and define a position
Through different geolocation methods, and always with the authorisation and confirmation of the user, the answers generated with Emapic are positioned on a map.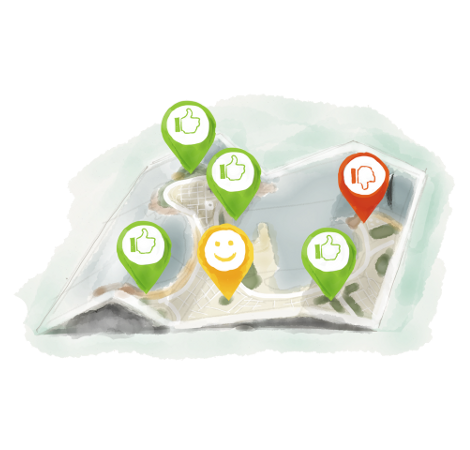 ---
What can you do with Emapic
At present we introduce an alpha version with certain limitations as far as the creation of questions and analysis of the answers, but we continue working in order to have new functionalities very soon.
Sign up
Create a user account in a quick and easy way
Create your survey
Design your own survey with one or various questions in which you select the answer among different options
Personalise
Insert an image for each assigned option and select its colour in order to represent it on the map
Share
Send the survey in order to share it with whoever you want
Map
Show on a map the answers for each of the questions
Visualise
Visualise the results by means of spatial filters and groups
The functionalities of Emapic include very diverse scopes and needs, and therefore specific applications adapted to each feature can be developed, by means of the integration of numerous technologies , as we have been doing in some of the collaborations that we have had and have in place with different entities.
---
Future
After this alpha version, we continue advancing in order to obtain better effectiveness, and therefore your comments and contributions will be of great importance to design a product better adapted to your needs. You can send your comments and/or other suggestions by sending us an email to our address info@emapic.es, or through our source code repository in github.
In any case, our way of working is based on obtaining this in future versions of EMAPIC:
Increase the number of possible question formats (multiple selection, matrix, text, date, valuation, etc.)
Add new files as an answer option (videos, sound, etc.)
Facilitate the communication between users of Emapic
Create survey templates
Add more search options in the Surveys gallery
Incorporate new data analyses
And much more…
---
Technologies used
If you want to know more about the technologies used in Emapic, click here.